2014 Wedding Prices
In order to better serve our clients, we are accepting a limited number of weddings in 2014. Book with us today to reserve your place on our calendar.
Wedding Packages
Our packages are built with the most commonly requested features at substantial savings from our a la carte prices. If you don't see a package that fits your needs, let us know, and we can prepare a custom package just for you.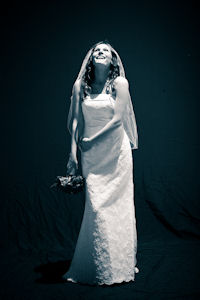 All packages include:
two photographers
digital proofs available online
100 hosting cards with client code
custom wedding album design with up to two revisions
Silver Package
$1350
$300 album credit
4 hours coverage (additional hours at $200)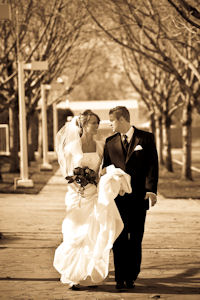 Gold Package
$1750
$500 album credit
unlimited coverage for the day
save $50 on any of our additional wedding photography sessions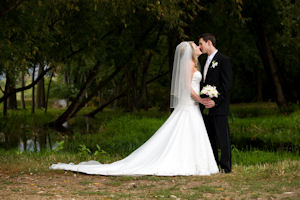 Platinum Package
$2150
$800 album credit
unlimited coverage for the day
love story engagement session
save $50 on any of our additional wedding photography sessions
100 4x6 save the date cards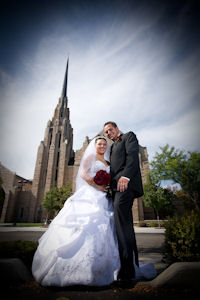 Diamond Package
$3100
$1350 album credit
unlimited coverage for the day
album cd
love story engagement session
20 page guest book with images from the engagement session
save $50 on any of our additional wedding photography sessions
100 5½x8½ save the date cards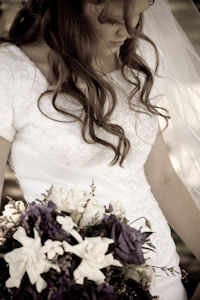 Wedding Sessions
$200 Session Fee
2 hour session on location
digital proofs available online
Love Story Engagement Session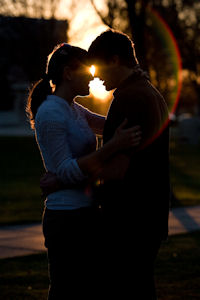 Celebrate your engagement with our Love Story Engagement Session. This session gives you a chance to work with us before the wedding, and as a bonus, we can use the pictures to create a custom wedding invitation.
Bridal Session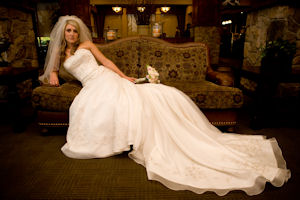 Celebrate your dress with our Bridal Session. Slip into your dress and luxuriate while we create incredible high fashion images. This session can be scheduled for either before or after the wedding.
Day After Session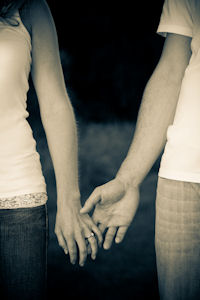 Celebrate your new title as Mr. and Mrs. with our Day After Session. This session offers a great way to create amazing, romantic images at a more relaxed pace than is possible at the wedding. If you are planning a destination wedding, this session is a must.
Wedding Albums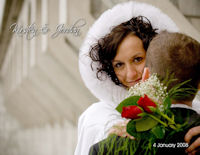 Included in each of our wedding packages is a credit for a custom designed wedding album. Our albums are created digitally, allowing unlimited possibilities in layout, and then printed onto your choice of papers: textured paper, photo paper, or metallic paper. These are bound using an elegant lay-flat binding style so that no part of the design is lost in the crease of the book.

The initial album design and up to two revisions are included in the wedding package. Additional revisions require a $150 design session fee.
Album Prices Per Page
Textured
Photo
Metallic
6x8
6x6
8x6
$21
-
-
8x12
8x8
12x8
$26
$26
$33
9½x13
9½x9½
13x9½
$33
$33
$39
12x16
12x12
16x12
$42
$42
$50
14x18
14x14
18x14
-
$52
$62
16x20
16x16
-
-
$56
$67
Several different cover options are available to allow you to customize your wedding album to your taste. A photo can be printed on the silk and metallic covers, or inset into the transparent and die cut leather or leatherette covers.
Covers available in Group A: Polished Metal, Brushed Metal, Soft Silk, and Leatherette.
In Group B: Varnished Metal, Leather, and Die Cut Leatherette.
In Group C: Luxurious Cowhide, and Transparent.
Group D: Die Cut Leather.
Cover Prices
A
B
C
D
8x12
8x8
12x8
$41
$47
$54
$63
9½x13
9½x9½
13x9½
$53
$66
$80
$96
12x16
12x12
16x12
$65
$85
$106
$127
14x18
14x14
18x14
$77
$105
$134
$161
16x20
16x16
-
$99
$125
$153
$188
Parent Albums
$13 / page
Once you have decided on the design of your wedding album, you can order copies to give to parents and grandparents. These copies use the exact same page design as your wedding album, but are printed in a smaller format. They have the same lay-flat binding as the wedding album, and are available on smooth or textured paper. A dust jacket is included in the price.
Parent Albums
Qty
8x12
8x8
12x8
1
6x8
6x6
8x6
Set of 2
4x5
4x4
5x4
Set of 4
Guest Albums
$14 / page
Share the joy of your wedding album with multiple people by ordering sets of guest albums to give to special guests. These copies use the exact same page design as your wedding album, but are printed in a tiny format. They are printed on smooth paper and perfect-bound with a soft cover.
Guest Albums
Qty
4x5
4x4
5x4
Set of 8
2½x4
2½x2½
4x2½
Set of 15
2x2½
2x2
2½x2
Set of 30
Album Thumb Drive
$150
Buy a thumb drive with all the photos that are in your album for only $150. These images are provided at full resolution and come with a license for personal use.
Guest Books
$400
The best way to enjoy the images from your engagement session is in our 20 page guest book. This 8x12 leather-bound guest book includes retouched images from your engagement session arranged in a way to leave plenty of blank space for guests to leave messages for you at your reception. This book must be finalized and ordered a minimum of 45 days prior to your wedding to ensure that it will be available for the reception.
DVD Slideshows
$150
Enjoy some of our favorite photos of your wedding on a DVD slideshow set to music. We'll take between 100 and 150 of the best photos from your wedding and create a DVD slideshow so that you can relive your wedding day.
We can also create a DVD slideshow using pictures from your engagement session together with pictures of the bride's and groom's childhood that you provide us digitally. Play this at the reception, and tell the "Story of Us" for all your guests. Additional charges will apply for pictures that we have to scan.
Custom Designed Cards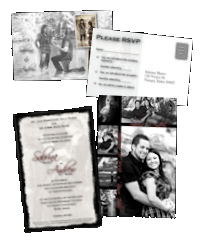 These ultra glossy double-sided cards are amazing. Use them as wedding invitations, save the date cards, thank you cards, holiday cards, or RSVP postcards. Each is designed with your images and to your taste. Available in two sizes, 4x6 or 5½x8½, these cards are the perfect way to personalize your wedding.
4x6 - 100 - $125
4x6 - 250 - $225
5½x8½ - 100 - $175
5½x8½ - 250 - $300
Photo Prices
Buy photos a la carte. All of our photos are color balanced before being sent to our professional lab to be printed. Each print comes with a 100% satisfaction guarantee. If you aren't happy with a print, we'll reprint it.
Size
Price
Size
Price
Size
Price
*photo will be cropped at this dimension
4x6
$5
8 wallets*
$10
4x8*
$9
5x7*
$9
5x5*
$6
5x10*
$12
8x10*
$16
8x8*
$12
5x30*
$36
8x12
$22
10x10*
$20
8x16*
$28
10x15
$29
10x13*
$26
8x20*
$34
11x14*
$29
12x12*
$26
10x16*
$32
16x20*
$69
11x16*
$36
10x20*
$40
16x24
$84
16x16*
$56
10x30*
$56
20x30
$98
14x22*
$69
11x28*
$54
24x30*
$115
20x20*
$88
12x20*
$50
24x36
$121
20x24*
$94
12x24*
$52
30x40*
$173
30x30*
$142
12x30*
$72
For an extra wow factor, consider purchasing our metallic prints. Available in many sizes, add an extra 20% for metallic prints to get a portrait you just have to see to believe. Metallic prints have extreme sharpness, brightness, and color saturation with an intense black density and a metallic glint that really make the picture pop. The effect is sometimes described as "chrome on paper."
Canvas Prints
Get jaw-dropping wedding portraits printed directly on heavy duty canvas. It comes in three mounting options. Canvas Wrap: Ready to hang canvas print that is wrapped around a frame so your image is visible on the sides of the frame. Canvas Stretch: Your image is printed with a white border that is wrapped around the side of the frame, leaving your full image on the front. Canvas Board: Your canvas print is mounted onto sturdy foamboard.
Size
Wrap
Stretch
Board
*crop required
8x10*
$138
$78
$62
10x10*
$140
$80
$72
8x12
$142
$82
$74
11x14*
$152
$92
$82
12x12*
$152
$92
$82
10x15
$156
$94
$84
12x20*
$180
$130
$120
16x20*
$226
$138
$130
16x24
$246
$150
$136
20x20*
$248
$154
$148
20x30
$304
$174
$176
24x30
$352
$284
$276
24x36
$408
$300
$292
30x30*
$434
$360
$346
30x40*
$474
$384
$370
Digital Downloads
You can purchase digital copies of your pictures. Perfect for using on your website or for printing additional copies for family and friends, these digital copies are affordable and fun. Each copy comes with a license for full personal use. After purchase, these can be downloaded immediately directly from our website.
| Resolution | Price | Great for |
| --- | --- | --- |
| 1 megapixel | $10 | websites, 4x6 prints |
| 4 megapixel | $20 | prints up to 8x10 |
| full resolution | $30 | archival, large prints |
If you prefer, you can purchase a thumb drive of full resolution images from your wedding. The price of the thumb drive is $500, and it includes up to 100 images, with a license for full personal use.